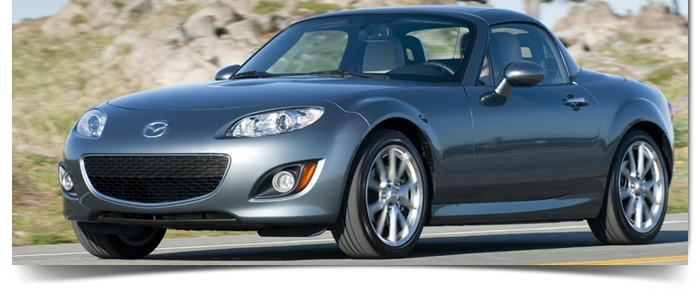 NewMX-5 Miata Inventory  |  UsedMX-5 Miata Inventory  |  Contact Us
The MX-5 Miata

The Mazda Miata continues to be a very popular convertible. Today's third-generation car continues the trend. It still changes direction like a go-kart, communicates clearly to the driver and accelerates with an inspiring inline-4 growl. If you're in the market for an affordable car that provides plenty of top-down, open-road thrills, we highly recommend putting a new or used Mazda Miata on your list.
Power
The Mazda Miata is a two-seat convertible powered by a 2.0-liter inline four-cylinder engine good for 167 horsepower. Depending on trim level, you'll find this power routed to the rear wheels through a five- or six-speed manual transmission or an available six-speed automatic -- though with the automatic, hp drops to 158.
Available Trims
The Mazda Miata is available in three trims: Mazda Miata Sport, Mazda Miata Touring and Mazda Miata Grand Touring. The lightly equipped Mazda Miata Sport is aimed at enthusiasts on a budget, while the Mazda Miata Touring trim's added equipment makes the Miata more livable on a daily basis, and the Mazda Miata Grand Touring is downright luxurious.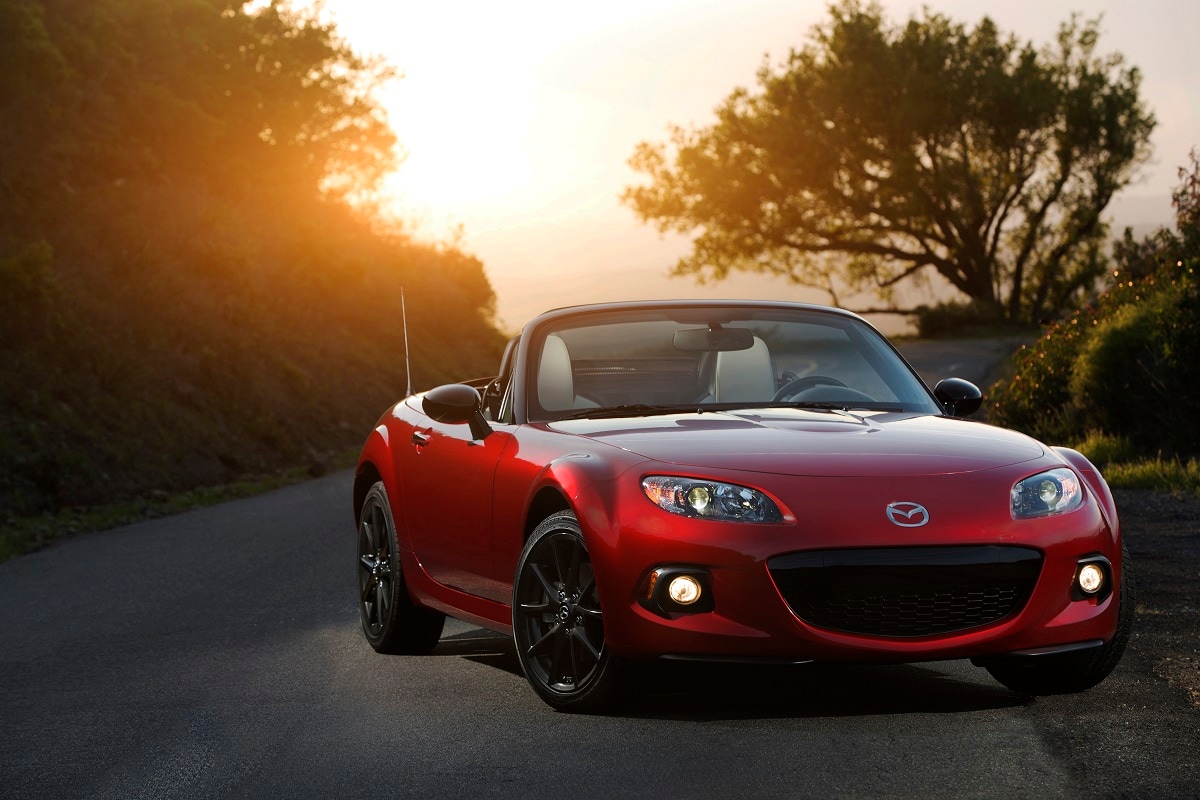 PRHT
Customers who like the idea of combining open-air exhilaration with fixed-roof refinement had their wishes granted a few years ago when the Mazda Miata became available with a power-retractable hardtop. It's available on all Mazda Miatas but the Sport. The "PRHT" might seem to run counter to the Miata's "less is more" approach, but its simple design adds just 70 additional pounds to the car's curb weight while transforming top-up motoring into a much more pleasant and secure experience.
Drivability
Sitting behind the wheel of a Mazda Miata, you'll get the feeling that you're wearing the car, rather than sitting in it. The fit is snug for average-sized adults, but not cramped. As always, this Mazda Miata features simple, legible gauges along with well-placed, user-friendly controls.