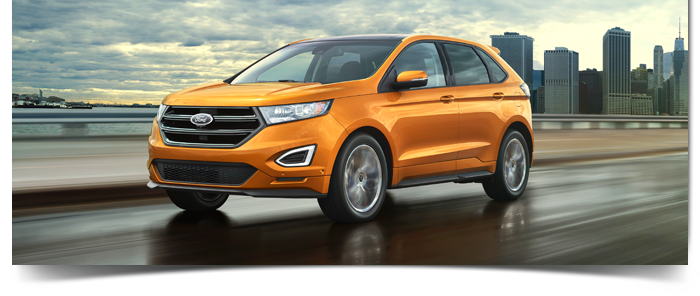 The Ford Edge


Perhaps the most enticing aspect of the Ford Edge is the sum of its parts, which is a slick price line for what you're getting. Ranked as one of the top midsize SUVs for its cost and combined features, the Edge will have you cruising down the highway with a solid EcoBoost fuel economy engine and the size and space of an SUV you crave. As opposed to completely reconstructing a favorite vehicle, Ford has simply fine-tuned and revamped some signature Edge traits.
Flexible Options
The Edge feels and rides like a high-end SUV with an attractive price tag for its class. A clean-cut but powerful front-end and smooth side detailing combine with a spacious trunk to provide a sleek ride with multiple engine options. 
Two V6 engine variants and an EcoBoost 4-cylinder choice all lend the driver substantial amounts of power. The EcoBoost engine is the way to go for the best fuel economy rating at 21/30 miles per gallon city/highway, while the V6 engines offer more power at 19/27 mpg. 
A number of available trims also allow for flexible customization. The SEL package includes 17 inch wheels and a slew of hot gear like rear parking sensors, the SecuriCode keypad security system, the SYNC voice-command system with Bluetooth, EasyFold rear seats (a Ford exclusive) and satellite radio.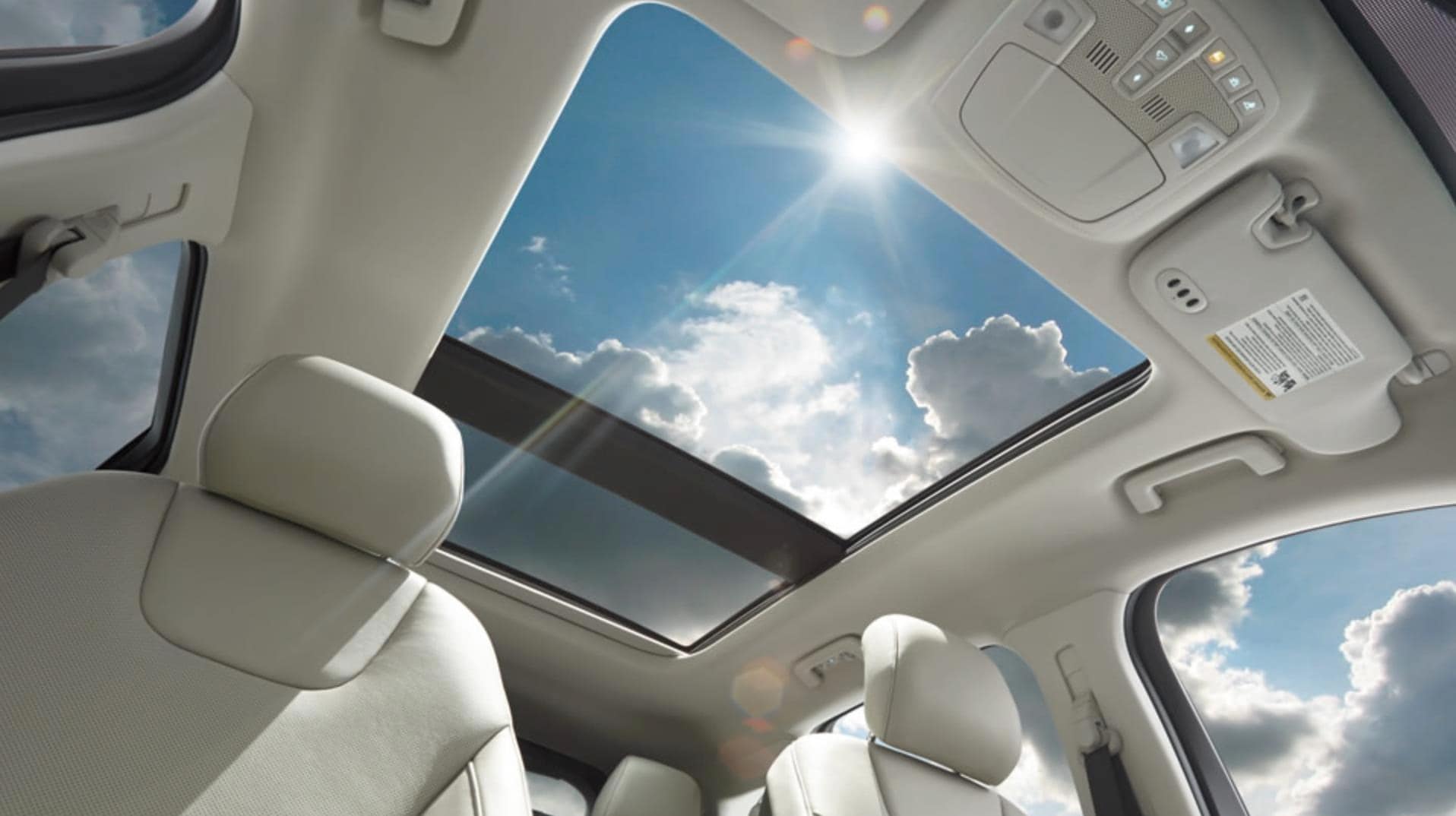 The Limited version steps up the tech with heated mirrors, the MyFord Touch dashboard interface, and the superior 390-watt Sony sound system with internal subwoofer and HD radio. 
Lastly, the aptly-named Sport model gives an edge to the original vehicle's round exterior lines. The engine is souped-up to a 3.7-liter V6 with sport-tuned suspension, and demands to be treated like a sports car with a blacked-out grille and angular headlight and taillight styling. 
Even if you don't choose the Sport trim, the Edge boasts a sportier feel to its handling compared to other SUVs in its class that can handle its fair share of tight corners and city driving. However, it still carries the weight and road presence of an SUV with heavier steering and smooth cruising. 
Practical Luxury 
The Edge sports an exceptionally comfortable interior that harkens back to other luxury SUV cabins on the market. The high-quality upholstery ensures that up to 5 passengers can travel with ease whether they sit in the front or back seats. A tilt-telescopic steering wheel, cruise control, manually reclining rear seats and a basic, 6-speaker sound system with an auxiliary audio input are all included with the standard model.
Price and Power Come Together
Overall, the Ford Edge upholds its dedication to a dependable, high-quality vehicle while keeping the price down and fuel economy up, which are must-haves for any SUV fan.