The Chrysler 300


Chrysler's distinctive 300 sedan sports classic American design combined with modern, sleek upgrades. While not much has changed from the huge design overhaul of the 300 series still produced a solid answer to its previous incarnate. With a plethora of trims and options to choose from, the 300 model is the definition of versatile luxury-ranging from practical sedan to a monstrously powerful muscle car. In addition to the base model and 300C, the most enticing trims are listed below.

Sport: The 300S


The sporty 300S features slicker styling details such as body color accessories, darkened headlamps, and hot interior options like red leather trim. The handling also oozes speed with a sports-tuned exhaust and upgraded 3.6-liter Pentastar V6 at 300 hp and an 8-speed automatic transmission. Switching to sport mode will add an extra dose of power to your ride by making the transmission shift more aggressively and changing up the ECU tuning.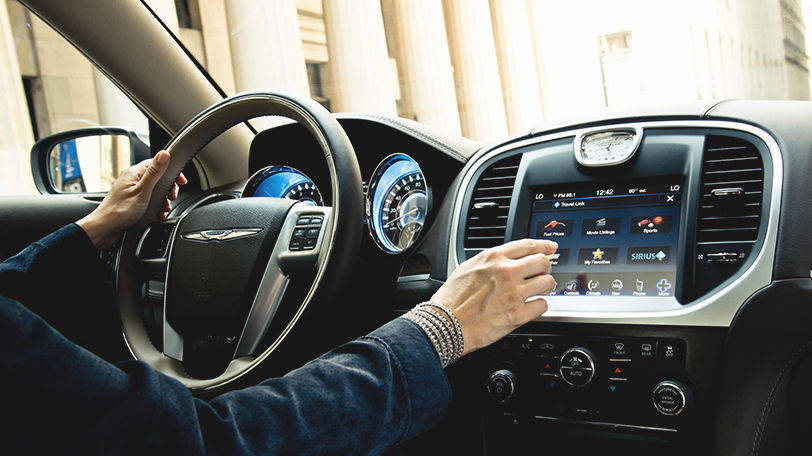 Luxury: The 300C Luxury Series
The 300C focuses on extravagant exterior and interior amenities. Platinum chrome body accents add a touch of class to an already stylish vehicle, and internal niceties such as heated and cooled cup holders and a telescopic-tilt steering column only sweeten the deal. Enhance the 300C's looks further with optional 2-toned seats and Nappa leather door trims.
Muscle: The SRT-8 
This is the trim everyone's talking about. More aggressive exterior styling suits a more aggressive vehicle. A beastly 6.4-liter HEMI V8 engine blazes through the miles along with electronic suspension adjustments and 3-mode stability control for the customized power you need. Performance steering and tires are also included, making the SRT-8 a must-drive for muscle car enthusiasts.
All trims boast square-jawed, brash American retro-styling reminiscent of straight-edged 60s sedans blazing down Wall Street, especially in black. Despite the 300's aggressive, no-nonsense angled lines, its raked-back windshield and forward-leaning fascia offer a smooth ride. Combined with LED headlamps and futuristic interior dashboard lighting, the 300 balances the line between modern and classic with ease. Add the standard rear-wheel drive to the mix, and the 300 truly is a distinguished luxury vehicle that makes a statement on the road.