The Dodge Dart


If you're looking for a compact sedan, you're probably looking for something small, with great gas mileage, and easy to drive. These cars are a blessing in tightly packed parking lots. However, the Dodge Dart has a lot more than most cars of its class. Well known for being surprisingly spacious and powerful, the Dart is fast, sleek, stylish and loaded with technology. Also on board to help ensure quality: FIAT is a new corporate parent, providing the slightly enlarged platform upon which the Alfa Romeo Giulietta is also built.
At first glance, the exterior is eye catching. The sleek and rounded body makes for not only a pleasing appearance but also a more aerodynamic ride. With projector headlamps, dramatic hood, and a crosshair grille, the front end could pass for a luxury vehicle. The rear end resembles the tail lights of a race car with 152 LEDs marking the signature Dodge brand style.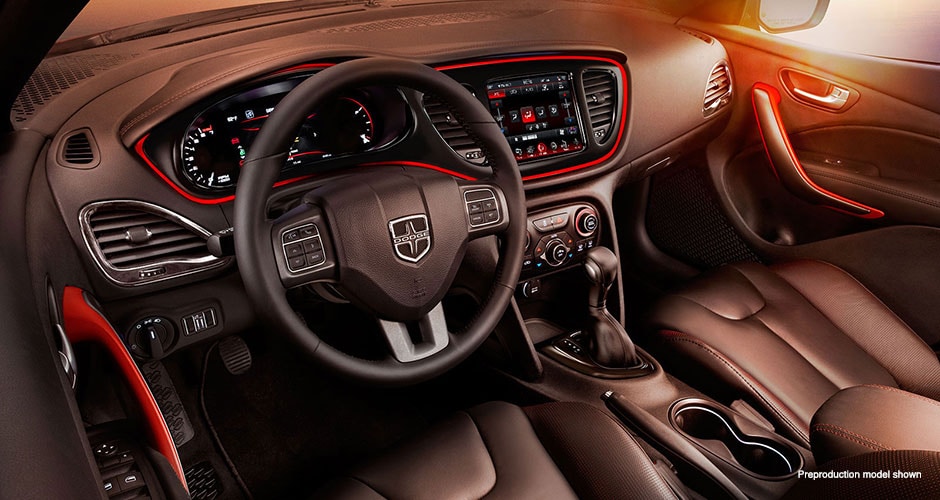 This machine can get up to 41 mpg on the highway and up to 184 horsepower depending on the engine. The Dart has three different four-cylinder engines to choose from. The 2.0L Tigershark engine comes standard on the Dart SE with 160 horsepower, 148 lb-ft of torque and up to 25 city / 36 highway miles per gallon. The 1.4 MultiAir Turbo engine comes standard on the Dart Aero; it carries 160 in horsepower, 184 lb-ft of torque, up to 28 city / 41 mpg on the highway, with Intercooled turbo and MultiAir technology. The 2.4L Tigershark MultiAir II engine comes with 184 in horsepower, 174 lb-ft of torque, up to 23 city / 35 mpg on the highway and MultiAir technology. This high power engine comes standard on the SXT, GT and Limited models.
The Dart also has three options for when it's time to shift gears; the powerful six-speed manual transmission, the six-speed PowerTech automatic transmission and the Dual Dry Clutch with AutoStick.
New to Dodge is the Active Grille Shutters, which is standard on some models but an available feature on others. Dart is the first Dodge vehicle to have this option. This feature directs the air around the car instead of through the engine compartment. This improves performance by reducing drag.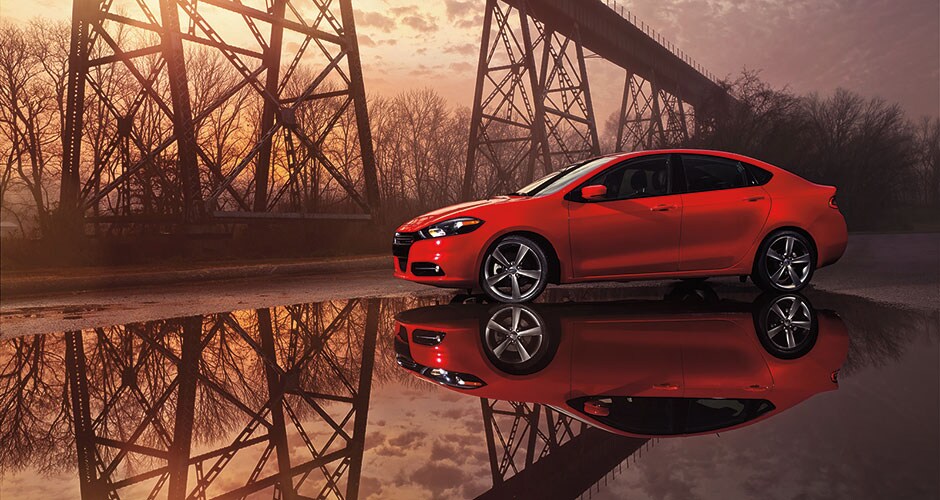 Overall, the Dodge Dart is a good buy with great technology, stylish interior, available powerful engines, recommendable gas millage and safety scores. For a compact, the Dart makes a big impact in the small car category without the intimidating price.