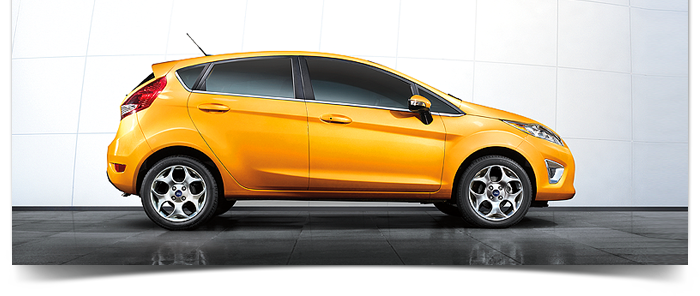 The Ford Fiesta


The Ford Fiesta continues is a fun, sporty subcompact cars on the market with smart technology, sleek design, easy handling, and it's just plain fun to drive. The new Ford Fiesta is a very small but very affordable, fuel efficient car.  


The Fiesta comes with all the best Ford technology. Ford offers its new MyFord Touch infotainment system and SYNC voice control system. This little car has quite a big voice with the optional eight speaker audio system, Sony Audio, HD radio and Bluetooth connectivity. There is even a MyKey option that lets parents set a volume limit on the radio and speed limits for younger drivers, and seven airbags come standard.

It is powered by a 1.6-liter four-cylinder engine with 120-horsepower, the Fiesta earns 27 mpg in the city and 38 on the highway. There is also an optional turbocharged EcoBoost 1.0-liter three-cylinder with 123 horsepower. The Fiesta ST with a 1.6-liter turbocharged EcoBoost three-cylinder model has the best power with 197 horses, getting 26 mpg in the city and 35 on the highway. Though the lower horsepower engines have quite a bit of force in them, the ST is definitely worth the upgrade. A six-speed automatic transmission is also an option, however a five-speed manual with front-wheel drive is standard.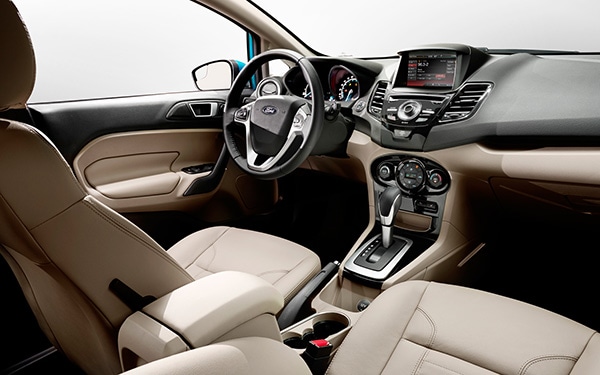 The hatchback models have a lot more cabin space for passengers to move and a smaller amount of storage space although all Fiestas seat five people easily. The sedan has a little more space but not much. If you plan on doing a lot of traveling or tend to load up your car on a daily basis, the Fiesta might not be very convenient. 

The Ford Fiesta continues to be an affordable and reliable choice for the day to day average driver. You'll enjoy the great gas millage, great technology, and you'll also have a lot of fun driving it. Maybe even too much fun. You may have to add the MyKey feature to keep yourself in check.