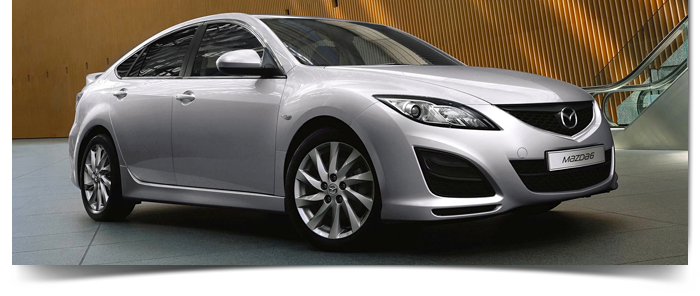 NewMazda6 Inventory  |  Used Mazda6 Inventory  |  Contact Us
The Mazda6
Who says a family sedan has to be sedate? Amid a deep field of competitors, the Mazda6 proves otherwise, with athletic performance and little in the way of sacrifice. In addition, sleek styling, comfort for full-sized adults, top safety scores and a price that won't break the bank all combine to make it a worthy choice.
Available Trim Levels
The Mazda6 is available in seven trim levels: i Sport, i Touring, i Touring Plus, i Grand Touring, s Touring Plus and s Grand Touring. Models with the "i" prefix come with the four-cylinder engine, while models with the "s" prefix come with the V6.
Power
The Mazda6 i versions are powered by a 2.5-liter four-cylinder engine that produces 170 horsepower and 167 pound-feet of torque. A six-speed manual transmission is standard on the i Sport. A five-speed automatic with manual shift control is offered on the i Sport and is the only choice available on i Touring, i Touring Plus and i Grand Touring models.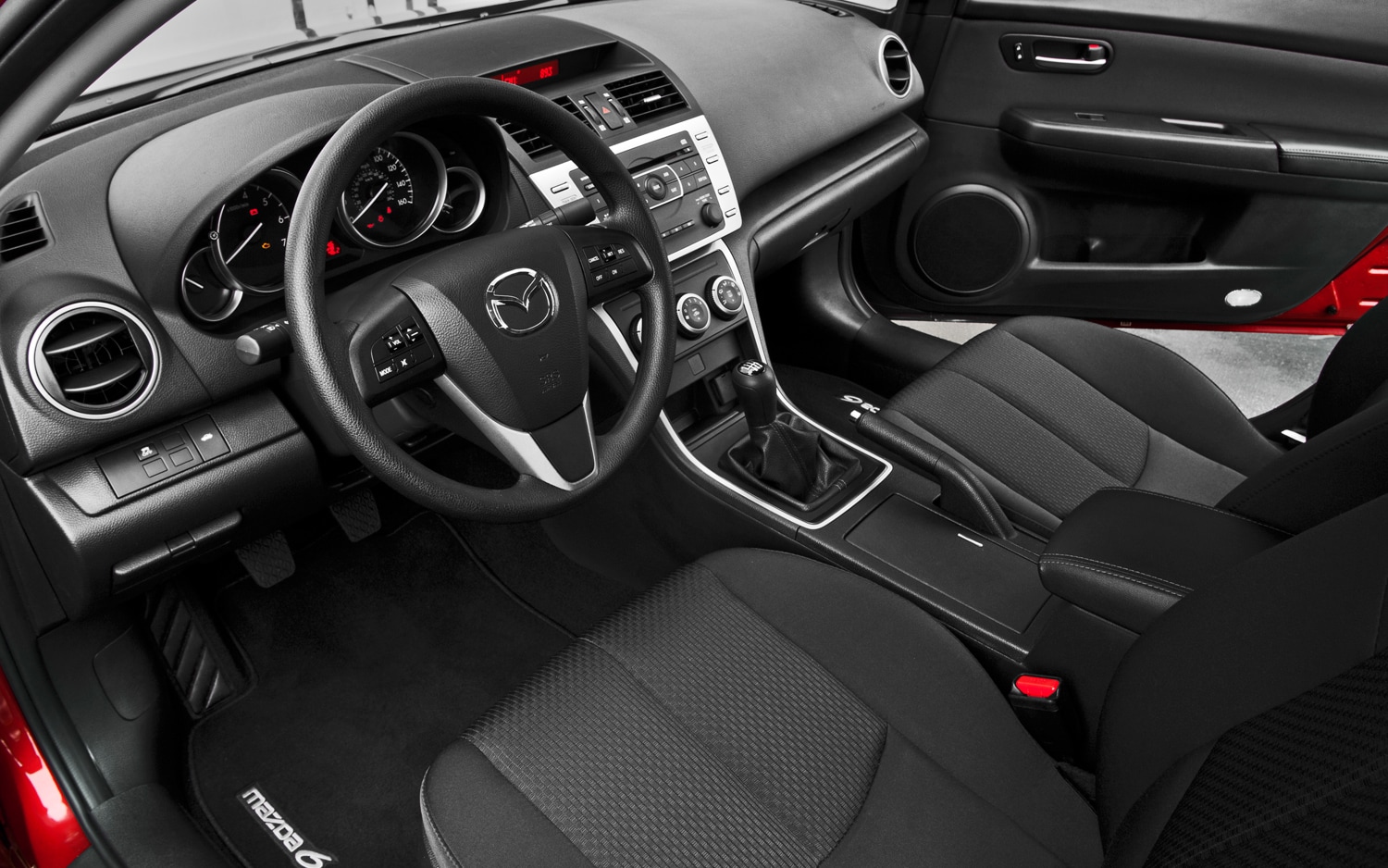 Safety
Standard safety features for all Mazda6 models include antilock disc brakes, stability and traction control, front-seat side airbags and full-length side curtain airbags. In brake testing, both the i and s Grand Touring models came to a stop from 60 mph in about 125 feet.
Interior
The Mazda6 features an interior that is attractive and modern in design. A gracefully arching center stack sweeps from the top of the dash down to the center console. Red electroluminescent gauges further enhance the visual appeal, and the roomy backseat (even for 6-footers) is a definite plus.