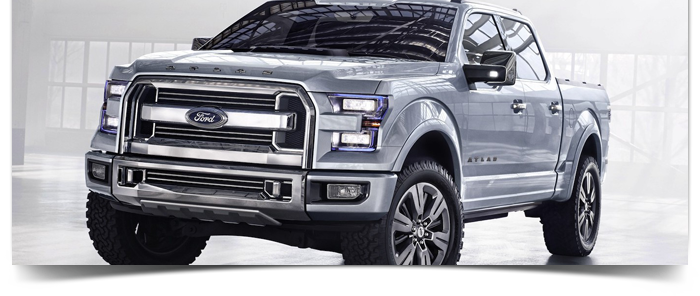 The Ford F-250


The Super Duty Ford F-250 is the perfect middle ground between the minimal F-150 and the mega heavy duty F-450. Seriously strong, the F-250 delivers more standard gas horsepower and torque than any other heavy-duty pickup when paired with the 6.2L V8 engine.

The F-250 has a powerful 6.7L Power Stroke Turbo Diesel engine option. This beast carries best-in-class ratings with 860lb.-ft of torque and 440 horsepower. It comes with a new and larger: turbocharger, compressor vane, fuel pump and injectors, and temperature control system, allowing the truck to run more efficiently with more power and less emissions. For a diesel truck, this engine carries the quietest sound compared to other models of its kind.
Available in five available models including the XL , XLT, Lariat, King Ranch and Platinum, you're sure to find just the configuration you need to get any job done. With maximum power to the F-250 punch, this hungry giant houses two available engines. 

The 6.2L SOHC 2-valve Flex Fuel V8 engine contains 385 horsepower and 405 bl.-ft of torque, a best-in-class standard. The engine is E85-capable; running on either unleaded gasoline, E85 or both. Ford also offers a CNG/LPG Gaseous Engine Prep Package that upgrades this engine to bi-fuel capability allowing it to run on compressed natural gas or liquid propane gas.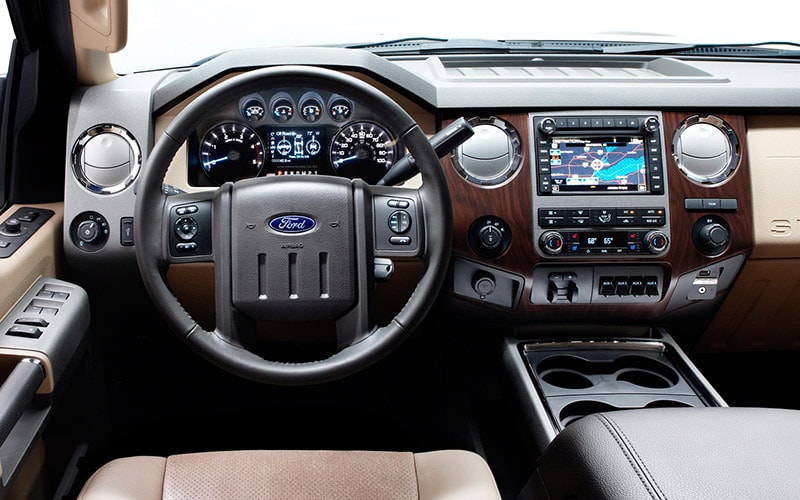 The most important feature of the Super Duty truck is towing, and here Ford wins again. The F-250 is best in class yet again. The maximum towing capacity for the single-rear-wheel-only F-250, when properly equipped, is a capable 16,800 pounds. If you're looking for more tug, the F-350 pulls a maximum of 26,700 lbs. with duel rear wheels, or a best-in-class 31,200 pounds with the F-450.

Ford successfully deems its Super Duty a "mobile office" with LCD productivity screen displaying important operating information, best-in-class interior lockable storage and under seat storage, a spacious center console with lockable storage that can be configured in over 70 ways, hang files, laptop storage and two 12 volt power points. 

This tough truck may seem unchanged from previous years, until you start it up. The Ford F-250 Super Duty carries bigger power with smooth and solid control. Built with the customer in mind (according to Ford, "90 percent of all Super Duty trucks are purchased by customers who tow often"), this truck delivers muscle at the touch of a pedal. Perfect for the weekend warrior and a little serious towing, this truck will not quit.