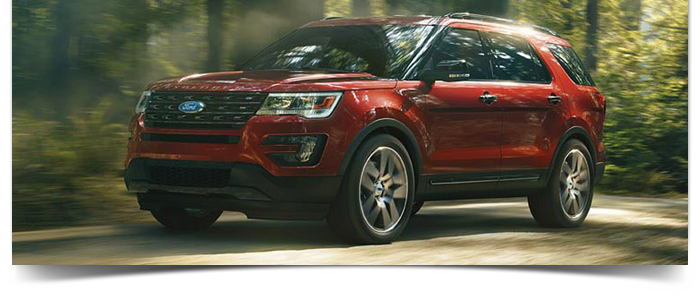 The Ford Explorer


With fair confidence, one could point to the Ford Explorer as the catalyst that started America's love affair with the SUV. Ford's midsize creation was perfectly timed for the SUV boom that began in the early 1990s. Certainly there were SUVs before the Ford Explorer, but they were mostly utilitarian in nature. The Ford Explorer was the first go-to SUV for the Everyman.
Safety Features
Stability control and a multitude of airbags are standard on the Ford Explorer. With blind spot and collision warning systems available on upper trim levels of the Ford Explorer.
Available Trim Packages
There are three trim levels: Ford Explorer base, Ford Explorer XLT and Ford Explorer Limited. Though even the base version comes well-equipped, moving up the list provides luxuries such as leather seating, the Sync voice command system, a rearview camera, keyless ignition/entry and upgraded audio systems. Optional highlights include a navigation system, a rear-seat DVD entertainment system, adaptive cruise control and even an automatic parallel-parking system.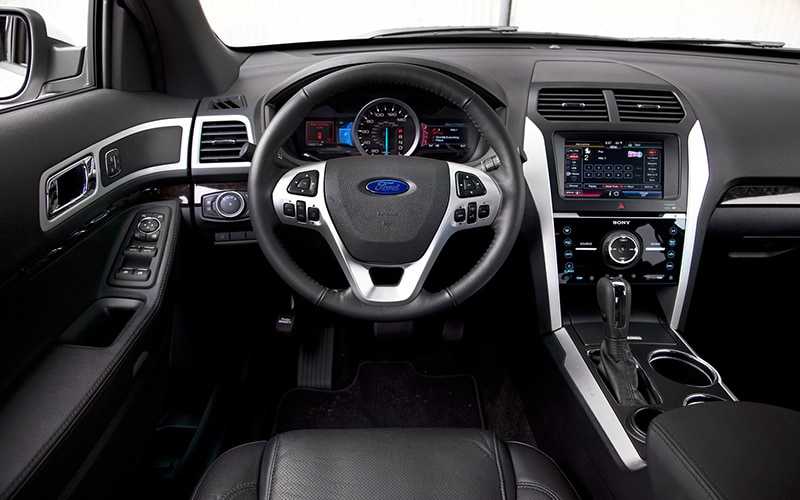 Reviews
We found the Ford Explorer to be superior to the well-regarded previous version in nearly every way, such as cabin space and materials quality, road manners, ride comfort and available luxury features. It drives well, gets good fuel economy for its class and still retains the versatility that made people like SUVs in the first place.
Two Decades of Excellence
Considering that the Ford Explorer has been one of the most popular vehicles over the last two decades, shoppers for used Ford Explorer's can be quite choosy in terms of getting the configuration and condition they desire.