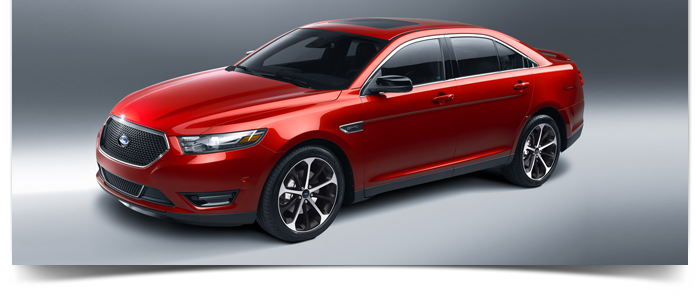 The Ford Taurus


When it hit the market for the 1986 model year, the Ford Taurus quickly became a sensation in America. This front-wheel-drive midsize family sedan looked like no other Ford before it thanks to aerodynamic styling highlighted by a grille-less nose that fronted an elegant, rounded form. A well-thought-out, comfortable and roomy cabin greeted passengers A year later, the Taurus was Ford's best-selling car.
Standard Features
Bridging the gap between family sedans and large luxury cars, the Ford Taurus is a big, comfortable American-style sedan with an up-to-date design. The typical Ford Taurus will be front-wheel drive with the base 3.5-liter V6, a solid engine that cranks out 263 hp. All-wheel drive is optional on upper Ford Taurus trim levels and standard on the high-performance SHO model, which employs a twin-turbo 3.5-liter V6 good for a healthy 365 hp. A six-speed automatic is the only available transmission.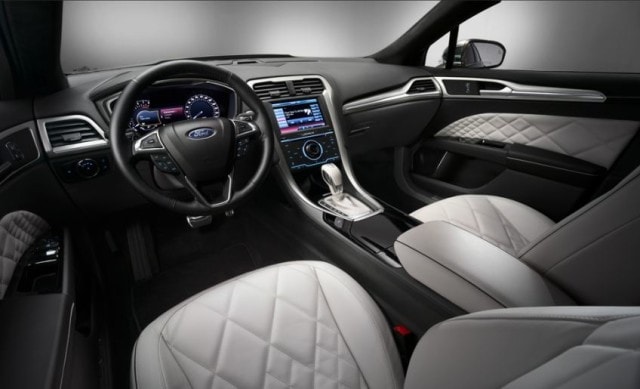 Available Trim Packages
The Ford Taurus is offered in Ford Taurus SE, Ford Taurus SEL, Ford Taurus Limited and Ford Taurus SHO trims. Standard equipment includes alloy wheels, full power accessories, a power driver seat, a tilt-and-telescoping steering column and a six-speaker stereo with CD/MP3 player and auxiliary audio jack. Higher trim levels add niceties like bigger wheels, a rearview camera, dual-zone automatic climate control, and rear parking sensors.
Reviews
In reviews, we've generally been impressed by the current Ford Taurus. The styling is distinctive, as is the cabin with its twin-cowl dashboard layout. On the road, the Ford Taurus provides solid if unexciting driving dynamics and a comfortable, quiet ride. Performance ranges from ample with the base V6 to thrilling with the SHO's twin-turbocharged V6, which provides V8-like thrust at all speeds.
Fourth Generation
The previous Ford Taurus generation ran from 2000-'06. Although the basic body shell was identical to the third-generation Ford Taurus, this version dispensed with many of the oval-themed components used before and the result was a more attractive car.