The Chrysler 200


The redesigned second-generation Chrysler 200 is a stylish and innovative reincarnation of the original, and revitalizes this class of midsize sedans for Chrysler. Under Fiat's influence, Chrysler swapped its aging architecture for the newer Alfa Romeo-derived platform, giving the 200 a more coupe-like, streamlined appearance.
Boasting a 3.6-liter V6 in the upper trims, the Pentastar engine can generate up to 295 horsepower and 262 lb-ft of torque - Best-in-Class. Even the standard 2.4-liter engine puts out 184 horsepower, 173 lb-ft of torque, and has an estimated 36 mpg (highway) rating while not sacrificing performance. The class-exclusive, smooth-shifting nine-speed automatic transmission (standard on all trims) and newly aerodynamic body contribute to the high mpg.
Chrysler has incorporated inventive technology and design features that dramatically transform the 200 into an impressive and sophisticated luxury vehicle. The interior redesign uses top-quality materials and features an innovative console redesign, removing the shift stick and replacing it with a rotary shifting (E-Shift) knob.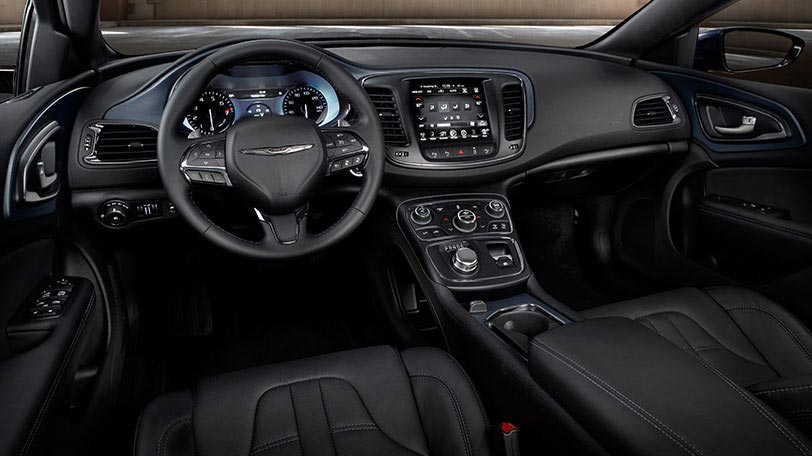 Space-saving redesign in the cabin has allowed for the class-exclusive electric parking brake that engages if the driver leaves the cabin without shifting into Park. In addition, a large configurable and connected LCD informational and navigational screen uses Chrysler's Uconnect system to connect you inside and outside of the vehicle via voice command or touch screen. Dual USB ports, available satellite radio, Bluetooth and Wi-Fi hot spot capabilities take this next-gen vehicle firmly into the future.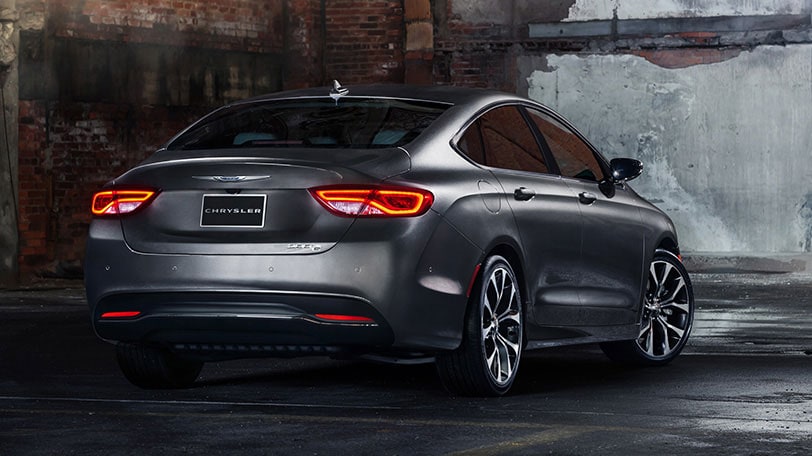 Impressive safety features abound on the 200, with parallel parking assist and two first-in-segment features: perpendicular parking assist and rear backup camera with dynamic gridlines. Blind spot monitoring for safer lane changing and lane departure warnings keep the driver in line while the adaptive cruise control can bring the car to a full stop in heavy highway traffic and then re-engage once traffic starts moving again.
Other luxury-level technology features are offered like a proximity key that detects your key fob when you get near and auto-opens the trunk or door. Remote start from up to 200 feet away which can engage your heating system on a cold day including the (optional) heated seats and steering wheel. 
The transformative redesign of the Chrysler 200 has created a renewed sophisticated, technology-loaded luxury sedan with innovative features and advanced powerful mechanics.