The Chrysler Town & Country


The Town and Country offers five different models to choose from: the Touring, S, Touring-L, 30th Anniversary Edition, and the Limited. All models offer a standard 3.6 liter 283 horsepower V6 engine with an autostick automatic transmission, and 6-speed automatic transmission with overdrive and auto-manual. The models all have different features when it comes to luxury. The Touring and S models offer a Keyless entry Immobilizer, which gives off a low-frequency signal from the key-chain fob, if the correct code is not entered the immobilizer hinders the fuel pump from operating ultimately making the car run out of fuel in just under a few blocks. This is a technology that is starting to become more common in vehicle safety. The Touring-L, 30th Anniversary Edition, and the Limited all offer a remote start option but only the 30th Anniversary Edition offers keyless entry and the Limited model is the only one that offers the ParkView rear camera back up feature.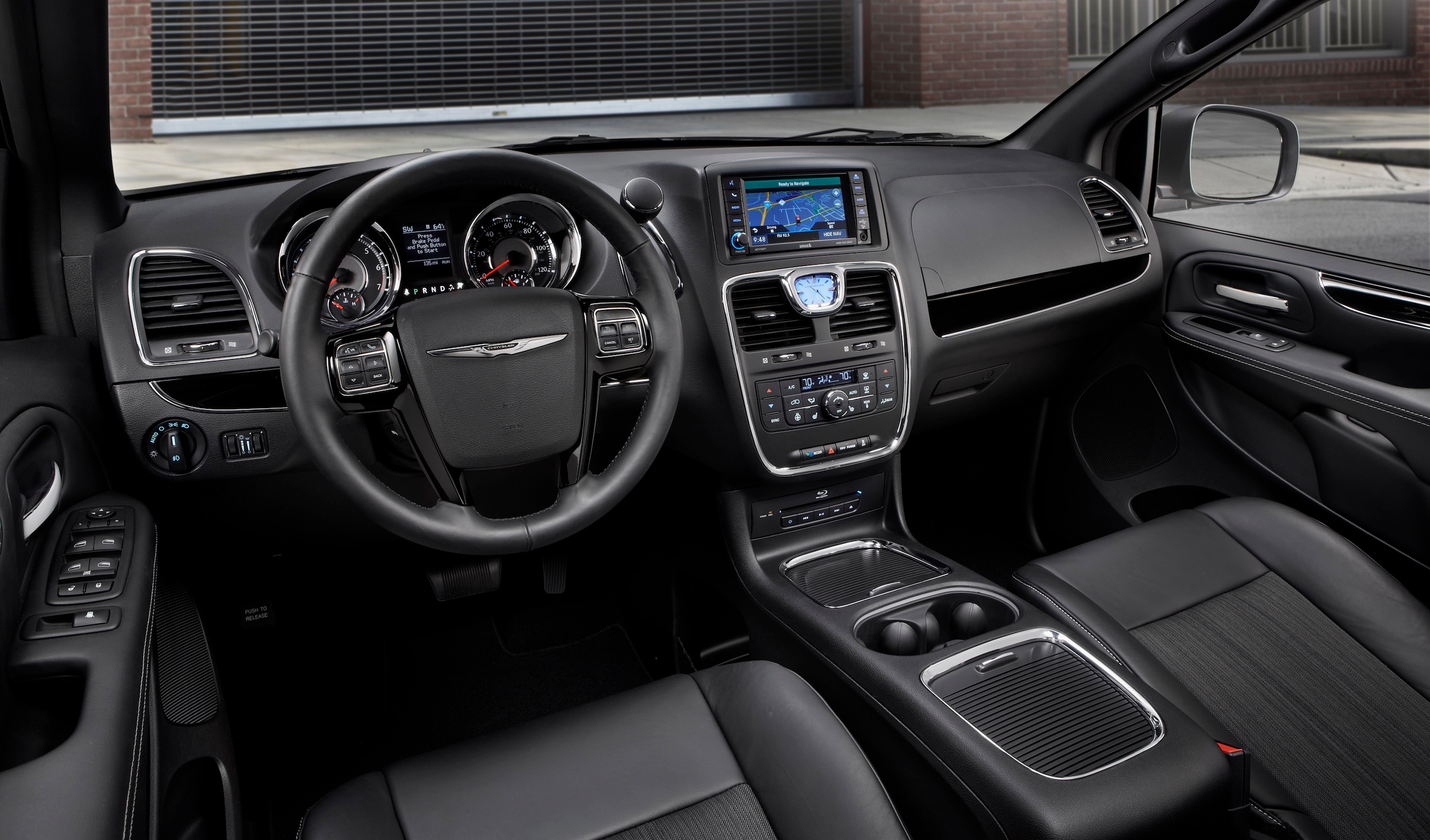 All models come with the Town and Country's remarkable Stow N' Go seating system that allows room for maximum storage capacity by folding down into the floor. Leather seats are also a big plus in comfort throughout the entire vehicle as well as the heated seat feature in all three rows. The third row even has a power folding mechanism making it easier to pack the mini-van for long trips hassle-free. 
Some more features that crown the Chrysler Town and Country as the vehicle of choice for traveling is the rear seat DVD entertainment system, 6.5in touch screen display, USB port, satellite radio, Bluetooth, and 6 speaker audio system. These features make it easier for all passengers to be comfortably entertained when making long trips.
For the driver, the Town and Country comes equipped with a blind-spot monitoring system, rear-parking sensors, and navigation. These luxuries help to guide the driver and ensure safety for all onboard when the vehicle is in use.
The T&C has been designed with loved ones in mind since it first came out and continues to be the number one choice for those wanting the best for their family.