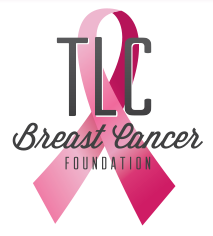 It seems breast cancer has touched nearly every family in some way. The TLC Breast Cancer Foundation is here to help LOCAL women and families during their fight. The foundation was formed in loving memory of Tawnia L. Comer who was diagnosed at the young age of 33 while a single mom to a 12 year old daughter and 2 year old twin boys. She lost her battle just 2 years later. Her loved ones witnessed first hand the hardships that accompany fighting a devastating disease and started the TLC Breast Cancer Foundation to help the many women and families, like her, in our own area who are in dire need of assistance, due to battling breast cancer.  
All this month ODaniel Automotive Group is 
supporting TLC by donating $40 for every 
new car sold directly to the Foundation.

And, you can get a FREE Check Your Headlights Breast Cancer Awareness T-Shirt from ODaniel when you donate to TLC through clicking the link above or at ODaniel Automotive Group on facebook. Together we can all make a difference in the fight against breast cancer.
Remember to Check Your Headlights